Odin, a robot for odometry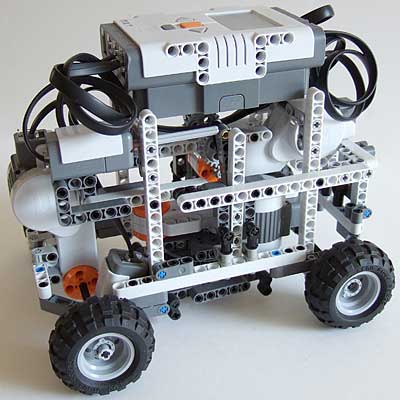 Philo, one of the European MCPs, has published a new robot for
odometry
, the art of estimating the own position during wheeled vehicle navigation. It's called
Odin
and
"it measures as precisely as possible distances travelled and orientation of displacement. Its mechanical structure is well suited for that: when travelling it rolls on four parallel wheel so it is able to go very straight. For turning, it raises itself on a central pivot, turns around it and goes down, ready for the next move"
, as the author states.
On the
associated web site
you'll find ample documentation, images, videos, programs and building instructions for it.
What's more: you can build it was one single NXT Retail kit!